Danny's Dealer Solutions. A Division of The Ding Doctor, Inc.
Danny's Dealer Solutions provides High Line Auto Dealerships with expert valet, detail, car wash, and reconditioning services. We are a family run company that values our customer relationships above anything else. There is no other company that cares more about your guests satisfaction than we do. We remind ourselves of this every day and it is the main reason for our success.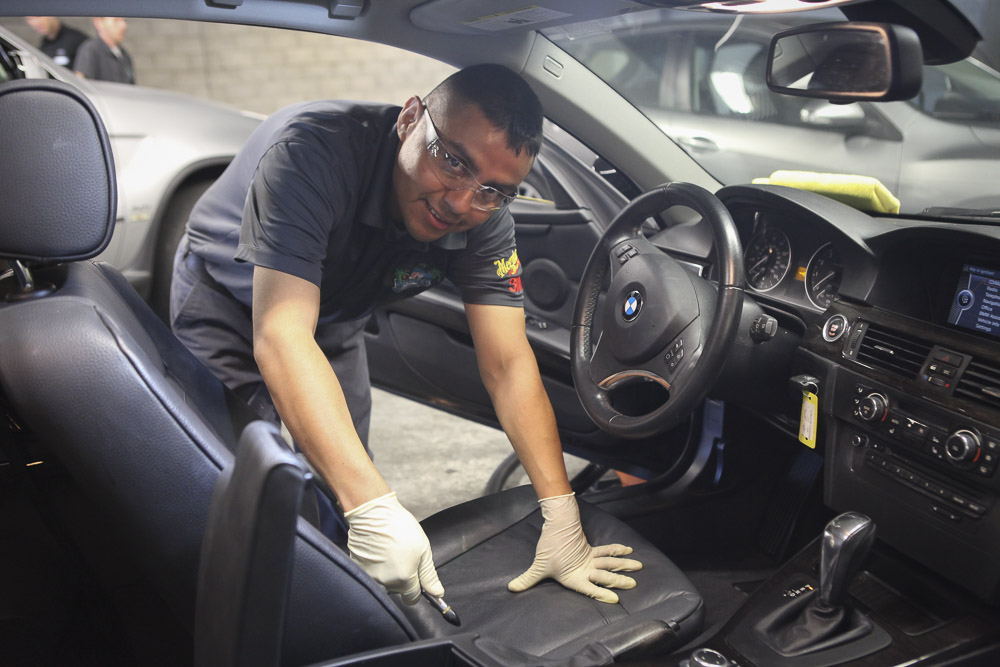 Onsite location manager at every location

100%

100%

Full-time employees, not contractors

100%

100%

Proven track record

100%

100%

Automated invoicing software to simplify billing

100%

100%

DMV and background checks

100%

100%

Silent communication: Two way radios with ear pieces

100%

100%

Safety and compliance programs

100%

100%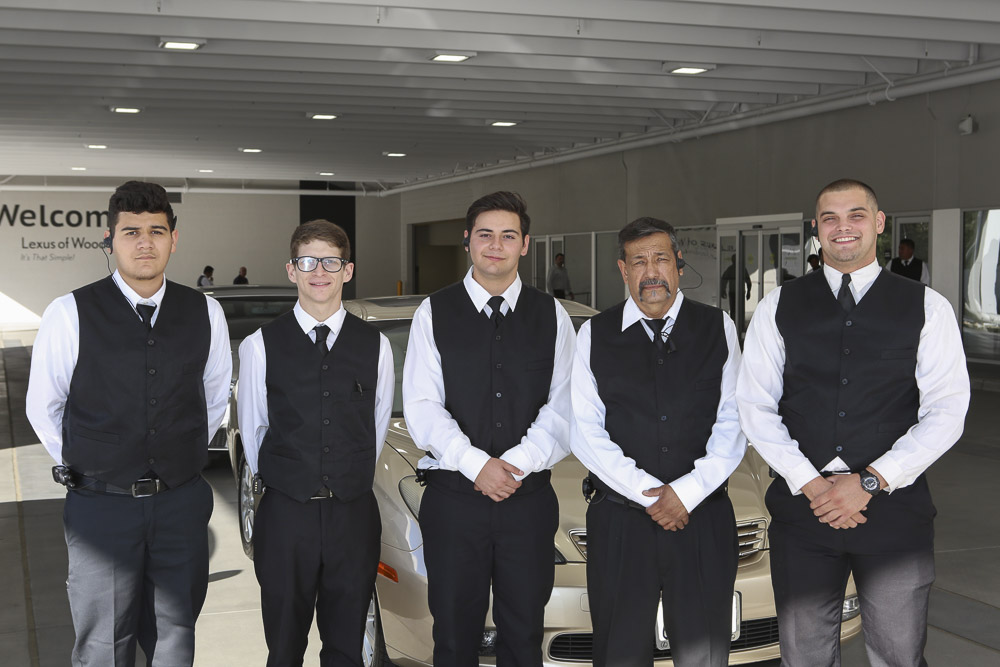 Employment Opportunities
Danny's Dealer Solutions boasts a broad and ever-growing location network. For this reason, we are always on the lookout for new team members. We are looking for energetic, hardworking team members with great customer service skills. We have immediate openings in multiple California locations. Join our team and work full time at reputable auto dealerships as a valet porter, car washer, or detailer.
Delivering a superior level of service is so important to us that all of our employees make what we call "The Golden Promise". This high-level of standards not only brings out the best in all of our employees but helps us to deliver top notch service for you! I have included one of these cards in our proposal so you can see the standards we set for our employees and what you are sure to encounter each and every time you choose Danny's Dealer Solutions.
Why Should I Choose DDS?
There are many benefits that come from working with us. Your company can save on employee related expenses while seeing a productivity increase. DDS will allow you to increase the number of specialized dealer services while reducing headaches related to managing those services and reducing risk. You get all this while consolidating service expenses into a single bill. No need for countless hours of accounting, payroll and frustration.
How much do your services cost?
Services provided by Danny's Dealer Solutions are custom tailored for a dealerships needs. These include the amount of manpower needed and the variety of services implemented. We cater to small dealerships just as much as the powerhouse ones. We will work together to build the best team for your dealership that will work within your budget.
What makes DDS Employees so dedicated?
At DDS we employ full time staff. Additionally, every single member on our team promises to maintain very high standards in every aspect of their work. Their dedication to our company and our clients clearly shows. We do not hire contractors for the sake of quickly filling spots. The quality of our work is more important.
What about risk?
Any time a dealership employees damages a car the dealership is responsible for the repairs and has to absorb said cost. When Danny's Detail Solutions manages dealer services, we are responsible for the well-being of these vehicles. Given safety and care is one of our company's biggest focus points, mishaps rarely happen. Regardless we are fully insured and responsible for things like scuffed bumpers, broken mirrors and lost keys.
What do you do about safety and compliance?
No matter how good your process is, if you are not working in a safe environment then you are putting your employees at risk. That's why we are constantly taking countless measures to ensure that our team members have all the equipment and information necessary to keep them safe.
Do you have any additional benefits?
As a matter of fact, we do! Danny's Dealer Solutions has spent several years developing and implementing mobile applications designed specifically for our employees our dealerships. These applications provide us with valuable, real-time data so we are able to make responsible decisions and ensure we are providing you with the best support and service.
Business to Business inquiry
If you are a company interested in our dealer services please fill the form below or call us.
Employment Opportunities
If you are interested in joining the DDS team, please use this button to go to our employment opportunities and apply.